PM Modi Birthday: Is it possible to have a direct meeting with Prime Minister Narendra Modi? The answer is yes. If a common man wants to meet PM Modi, then he has to register by visiting pmindia.gov.in. Here you will have to give a solid and valid reason for meeting the PM, after which it may be possible that you will get a reply from this website and will be told on which day and at what time you can meet PM Modi.
There is also an example of this. Actually, a BJP worker from Madhya Pradesh had reached Delhi on foot. The BJP worker reached outside the Prime Minister's residence and expressed his desire to meet him. After this information, PM Modi happily met the BJP worker.
Let us tell you that on Saturday, PM Modi celebrated his 72nd birthday. Today we are telling you that what are the questions related to PM Modi, which are most searched on Google and what is the answer to that question.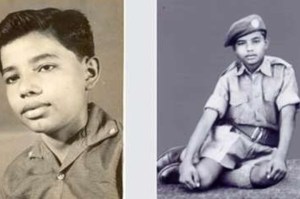 Question- Did PM Modi ever sell tea?
answer- Teachers of Vadnagar School in Gujarat tell that when PM Modi used to study in school, he used to reach his father on holidays or whenever he got time. PM Modi's father used to sell tea at Vadnagar railway station. Here PM Modi used to share his father's hand.
Question- How camera friendly is PM Modi?
answer- Prime Minister Narendra Modi is very fond of photography. PM Modi can be seen with the camera on many tours. He can't stop himself from taking pictures. PM Modi has a good understanding of the camera. Once when he went on a pilgrimage to Kailash Mansarovar, he had taken a lot of pictures there. After returning from there, an exhibition of photographs taken of PM Modi was also held in Ahmedabad. Let us tell you that PM Modi makes the best use of the SLR camera.
Question- After all, why did PM Modi go to America 25 years ago?
answer- Swami Vivekananda gave a powerful speech in Chicago which is remembered till date. PM Modi went to America in 1993 to attend the centenary celebrations of Vivekananda's speech. In the 90s, PM Modi was also honored in America as a Young Political Leader.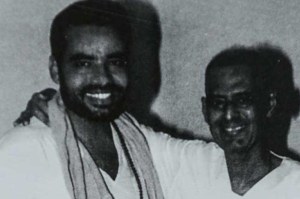 Question- Who was the guru to Prime Minister Narendra Modi?
answer- In 2008, Prime Minister Narendra Modi wrote a book called Jyotipunj in Gujarati. In the book, PM Modi had written that Laxman Rao Inamdar was his guru. Please inform that Inamdar was a senior leader of the RSS.
Question- How educated is PM Modi?
answer- PM Modi did his primary education from High School in Vadnagar. After this, he did his further studies from Swami Narayan Arts College, Maninagar, Ahmedabad.
Question- Has PM Modi written books, and if yes, which books have he written?
answer- PM Modi has written many books in different languages. His book is 'Gujarat in Emergency' in which he has described the situation of Gujarat during the Emergency. Apart from this, he has written a book named 'Jyotipunj' in Gujarati language. A book was written by PM Modi while the Chief Minister of Gujarat, which is named 'Convention Action'. This book is based on climate change.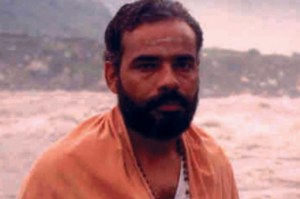 Question- Why is Prime Minister Narendra Modi called Batukabhai?
answer- During the Emergency, PM Modi used to roam in the guise of a monk to know what was happening in the country. During that time he was named Batukabhai.
Question- Was PM Modi ever a Sangh Pracharak?
answer- PM Modi had joined Rashtriya Swayamsevak Sangh. He became the pracharak of the Sangh in 1971.