Raju Srivastava Net Worth: 'Gajodhar Bhaiya', who has proved his mettle in the industry with comedy.Gajodhar Bhaiya) aka Raju Srivastava (Raju Srivastava) is no longer with us. The comedy star breathed his last at Delhi's AIIMS Hospital today. The star who made everyone laugh today made everyone cry. The comedy star has left behind a property worth crores.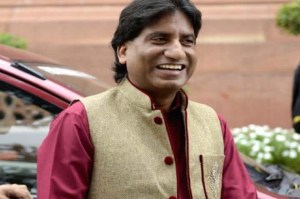 Raju Srivastava net worth
If we talk about the star's net worth (Raju Srivastava Net Worth), then according to media reports, Raju has a total assets of about 20 crores. The list of his main sources of income included hosting many reality shows, advertisements, reality shows and stage shows. The actor had also built a house of his own in Kanpur. Apart from this, if we talk about his car collection (Raju Srivastava Luxury Car Collection), then Star has Innova, Audi Q7 and BMW 3 Series.
Used to charge so much for a show
Significantly, Raju has done many comedy shows. Apart from this, Raju has also appeared in many films. According to media reports, Raju Srivastava used to charge around 5 to 10 lakh rupees for a show. Even today the magic of Raju's comedy is seen among the fans. Apart from this, comedy stars used to earn lakhs from Ad Films.
took his last breath at the age of 58
For information, let us tell you that on August 10, he suffered a heart attack in the gym, after which he was taken to the hospital. The comedy star was on ventilator for the last 42 days. Fans were praying for his well being. However, today the comedy star breathed his last. There has been a wave of mourning in the industry after hearing the news of Raju Srivastava's death. Fans are finding it difficult to believe.