Cardiac Arrest Death Case: These days, the incidents of sudden heart attack, cardiac arrest and death soon after are continuously coming to the fore all over the world. The latest case is from Barmer in Rajasthan, where a person died while reading a newspaper. Or the person was reading the newspaper in the hospital because of the pain in the tooth.
In Rajasthan's Barmer district, a businessman died while reading a newspaper, whose CCTV footage is rapidly going viral on social media. In which the businessman is seen reading the newspaper and on seeing it suddenly his health deteriorates and he dies. The deceased businessman has been identified as Dilip Kumar (61), a resident of Pachpadra in the district, who has a cloth business in Surat.
Sudden death while reading newspaper

The businessman had gone to the doctor, fell on the ground while sitting

The incident is from Barmer, Rajasthan.#ViralVideos pic.twitter.com/cOcf5FluDx

— News24 (@news24tvchannel) November 7, 2022
The deceased had come to his village on November 4 to attend a social program. At the same time, on November 5, due to a toothache, he went for a checkup at a clinic located in Nayapura, Balotra, where the businessman's health deteriorated and died while reading the newspaper in the waiting room.
Here, while falling down from the seat, the receptionist present there tried to handle him, after which some more people reached the spot. With whose help he was taken to Nahata Hospital, where doctors declared him brought dead.
Let us tell you that in the last about 6 months, dozens of such deaths have taken place in many states of the country. In recent times, many such videos have come to the fore from across the country.
Case 1. Death while playing Garba in Gujarat
Three weeks ago, a person died while playing Garba in Dahod, Gujarat. The video of the incident also went viral on social media. Here the deceased Ramesh was playing Garba of Vanzara Samaj with the people of his house and locality. Then suddenly his health deteriorated. First he sat down on his knees on the ground. Tried to get up again. Even two steps did not work properly that he fell, later on being taken to the hospital, the doctors declared him dead. The deceased Ramesh Vanzara lived in Deogarh Baria area of ​​Dahod.
Case 2. Death of a person sitting on a chair in the gym
Three days before Diwali, 38-year-old trainer of a gym in Ghaziabad, Uttar Pradesh, died sitting on a chair. After examination, doctors told that he had suffered a heart attack. This incident is from Shalimar Garden of Ghaziabad. Adil used to run a gym here. In the CCTV footage that is going viral on social media, Adil is seen sitting in the gym's office. There are other people around too. Then Adil starts losing his senses while sitting on the chair. After this his companions immediately took him to GTB Hospital in Delhi. The doctors at the hospital told him that Adil had suffered a heart attack, due to which he died.
Case 3. Death while dancing in Bareilly, UP
In September this year, 45-year-old IVRI employee Prabhat Kumar died of a heart attack while dancing at a birthday party held at a hotel in Bareilly. Prabhat, who was completely fit, was a badminton player and had also reached this party after playing badminton. Prabhat Kumar was posted as Senior Technician Assistant in IVRI.
Case 4. An artist died while dancing in Jammu
A few days ago, an artist lost his life on stage while dancing in Bishnah area of ​​Jammu. The incident took place at Ganesh Utsav program in Kothe village when 20-year-old artist Yogesh Gupta was performing on Om Namah Shivay Bhajan wearing a girl's costume. The artist's feet staggered while performing on the hymn. He tried to contain himself, but he fell. After not getting up for a long time, his companion Kalakar took him to the doctor, but the doctor declared him dead.
Case 5. Hanuman's death during the staging of Ramlila
In a village of Fatehpur, Uttar Pradesh, a program of Goddess Jagran was being held on the occasion of Navratri last month. Ramlila was staged in Jagran. Here an elderly man playing the character of Hanuman died of a heart attack during the staging. The wife and daughter of the elderly who were watching Ramlila, created a ruckus. The video of this accident also went viral on social media at that time. The deceased Ramswaroop (50 years) was a resident of the village who was playing the role of Hanuman in Ramlila.
Case 6. Woman dies while dancing on DJ in Mathura
In July this year, a woman died while dancing on a DJ in Govardhan, Mathura. Here a woman suddenly fell on the ground while dancing, after that other women dancing together tried to lift her but she did not get up. The woman was declared brought dead by the doctors when she was taken to the hospital. The woman who lost her life while dancing was a resident of Toda Bhima, Rajasthan.
Case 7. Famous singer KK died after live concert in May
On 31 May this year, famous singer KK (Krishna Kumar Kunnath) died after a live concert in Kolkata. He was 53 years old. His health deteriorated in the hotel right after the concert. His team took him to the hospital, but he died before reaching the hospital.
Such cases increased after corona infection
Heart attack cases have increased rapidly across the country after the corona epidemic. Not only the elderly but it is also making the youth its prey. There have been many such incidents in the country where people laughing, singing and dancing suddenly got heart attack and died on the spot. Cases have also been reported from Rajasthan, UP, Gujarat and Jammu and Kashmir where performers died while performing on stage.
What do doctors say on such deaths?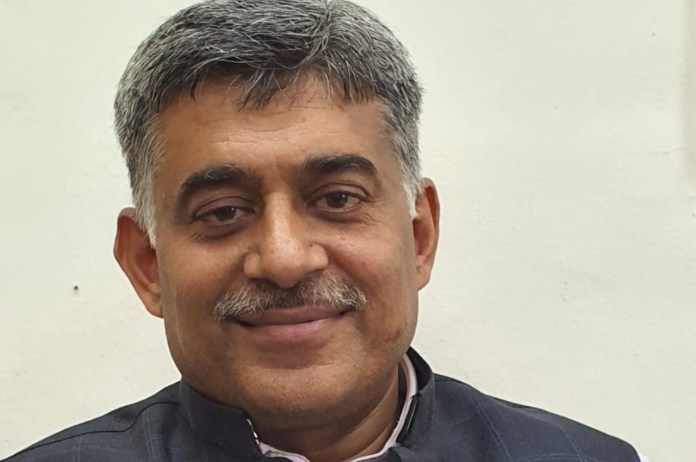 Regarding such cases, Dr Sanjay Rai of All India of Medical Sciences (AIIMS) says that it is true that after the corona epidemic, cases of heart attack or cardiovascular are increasing rapidly in the country. But it cannot be said that all these deaths are happening because of this. Currently, research is going on in the world on such deaths.
WHO said, such diseases have increased after Kovid
Dr Sanjay Rai says that if we talk about some of the other major causes of heart related diseases, then diabetes and hypertension are the most prominent in it. Apart from this, your lifestyle habits, such as smoking, also increase the chances of heart attack. At the same time, your cholesterol level and eating habits are also closely related to heart attack. At the same time, on such deaths, the WHO also said that Kovid has had an effect on the heart and due to this heart diseases have increased.
Dr Rai said this on the side effects of Kovid vaccine
Sanjay Rai has to say about the side effects of the Kovid vaccine that there is no relation between the corona vaccine and heart attack present in India. However, it cannot be completely denied. They say that no link has been found with any vaccine available in India for heart attack or heart-related diseases. But all the corona vaccines being given in India, none of them have been studied long enough. They should be studied long term.
First thing to do in case of cardiac arrest
AIIMS doctor Sanjay Rai says that such an incident happens to any person and if you are present there and you know how to give CPR then you can save the life of the patient. This is a technique by which you can save someone's life in case of heart attack or cardiac arrest. Apart from this, he said that in case of cardiac arrest, a person should be taken to the nearest hospital and should not fall into the big hospital. Because such a patient needs oxygen the most quickly. Dr Rai citing the example of comedian Raju Srivastava, who recently left this world, told that there was a delay in bringing him to the hospital after suffering a cardiac arrest. This is also one of the reasons for his death.
Disclaimer: All the cases mentioned in this article have happened recently. Apart from this, whatever information has been given about such incidents has been given by talking to the famous doctor of AIIMS. News24 does not confirm any reason or information behind the sudden deaths.