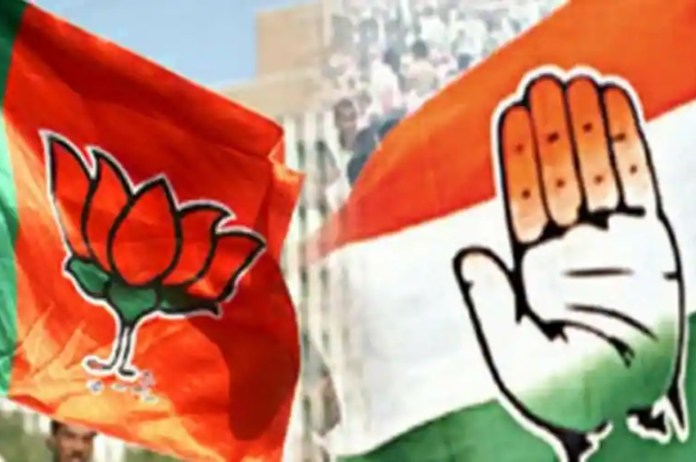 Sardarshahar By Election: Today was the last day for filing nominations for the Sardarshahar assembly by-election. Today Congress candidate Anil Sharma and RLP candidate Lalchand Mund have filed their nominations. The BJP had filed its nomination papers on 16 November. Apart from this, 9 people have filed nomination papers for this election. A total of 12 candidates filed 14 nomination papers till the last day of nomination today.
Now these nominations will be scrutinized tomorrow on November 18 at 11 am. This work will be done in the presence of observers appointed by the Election Commission of India. Let us inform that the names can be withdrawn till 3 pm on November 21. Only after this the picture will be clear as to how many candidates are left in the fray. After this the picture will be clear as to how many candidates are left in the fray.
He said that the voting for the by-election would be held on December 5 while the counting of votes would be done on December 8. Gupta informed that the Election Commission of India has appointed three observers to monitor the election.
The ruling Congress has fielded Anil Sharma as its candidate for the by-election to the Sardarshahar assembly seat in the state. The Central Election Committee of the Congress announced Sharma's name on Wednesday. Sharma is the son of Bhanwar Lal Sharma, a former MLA from the constituency. This seat has been vacant since the death of Bhanwar Lal Sharma. The Bharatiya Janata Party has fielded Ashok Pincha, who filed his nomination on Wednesday, for the seat.
It is noteworthy that this seat has become vacant due to the demise of Congress MLA Bhanwar Lal Sharma. 2,89,579 voters of Sardarshahar assembly constituency will be able to exercise their vote and total polling stations are 295. The Sardarshahar (Churu) seat was held by the Congress for a long time. MLA from this seat Bhanwar Lal Sharma (77) died on October 9 after a prolonged illness. He was MLA seven times.